5 Best Screen Recording Softwares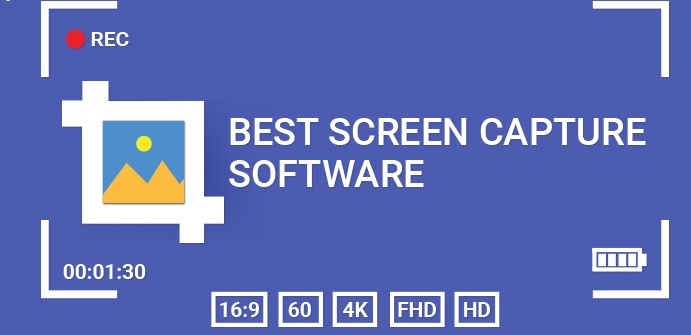 Nowadays so many people are creating videos on different topics and uploading it. You can record your screen, desktop, games missions and can also create how-to videos to help others. Users can record How-To videos, game walkthroughs, prepare a presentation of a specific product, etc. So, today I don't want to waste your time in the introduction so, below are the top 5 best screen recording software for windows.
1. Camtasia Studio
Camtasia Studio is the best screen recorder software not only of Windows but also of the Mac Operating System. Camtasia Studio is an excellent choice for easy creation of how-to, games walkthroughs, presentations, etc. as it is having lots of great features. It can create any video in almost every format including MP4, MPG, MPEG, WMV, MOV, SWF, BMP, GIF, JPG, PNG, WAV, MP3, WMA, etc. and it can also make a.GIF image format. Although Camtasia is not free but you can use its amazing trial of 30 days. You can also record a specific area of your screen so, the remaining area will not be recorded.
2. CamStudio
CamStudio is also one of the best screen recorders as it comes with many best features. Just like Camtasia Studios, CamStudio can also record a specific area of your screen so, the remaining area will not be recorded. CamStudio can also record sounds as if you are creating/making How-To videos/tutorials you will also have to give guidance to the users through voice. The best thing about CamStudio is that it is free of cost.
3. Jing
Jing is the third-best screen recorder and it is also developed and designed by TechSmith, the company behind Camtasia Studio also. There are two versions of Jing video recorder in which one is free and the second one is of only 14.95$/ year. Jing is at the third number due to it's one worst feature which is that you can record only a 5-minute video even also in the pro version of Jing. In the free version of Jing, you can only create and export in only.SWF file format and while the pro version also supports MPEG-4 video format.
4. Screenr
Screenr is at the fourth position as it is having so many great features. It is too much easy to use. No download is required as it is an online tool. The best feature is that you can resize your video in any size. As the screen is having some features as well as some worst features. Its worst features are that you can never create private videos through it. The other worst feature is that as it is an online tool so you will have to remain connected to the internet in order to keep the video alive.
5. SmartPixel
SmartPixel is the fifth-best screen recording software and it at last position in our list. SmartPixel is also having many good features. It is free of cost. It is a very easy video editing software. It is a powerful screen recorder with the best video editing tools. It can record any game walkthrough, your webcam videos and other how-to videos up to 1080px Full HD.
Also read: How to add users in WordPress