Are you a blogger? Want to up your productivity, or just make life a little easier? We all do, and the more popular your site becomes, the more desperate you will be for efficiency, and the more you will need to cut out steps in the process. Otherwise, you will forever be working.
There are literally hundreds of amazing tools out there, and different people will swear by them.
When it comes to my own list, these are the five I would never want to go without.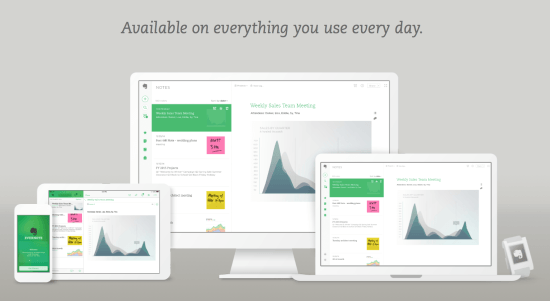 The big app on campus for snatching and saving content is usually Evernote. Allowing you to sync up your desktop, mobile phone and tablet, you can organize your entire life using this program. But it is especially useful for creating notes, saving content, and easily searching that content for later use. The interface is unique and attractive, which is what I enjoy most about it. But there are plenty of reasons to check it out.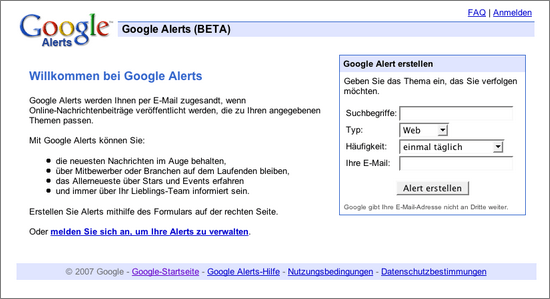 Reputation management and keeping up with current events in your industry are both important parts of blogging. Both can be handled using Google Alerts, as can several other tasks like watching competition, seeking out guest blogging opportunities, monitoring the most popular blogs, and more. If you aren't using Google Alerts, you are crazy. It is the most diverse tool on this list, hands down.

This is still one of the greatest places on the web to find images to include in a blog. Full of creative commons photos that can be shared with nothing more than credit and a link back to the original source. But it is also a place to share your own work and manage galleries, which can work as a form of social marketing with your users.
There are other cool image sources you may want to check out for the sake of variety: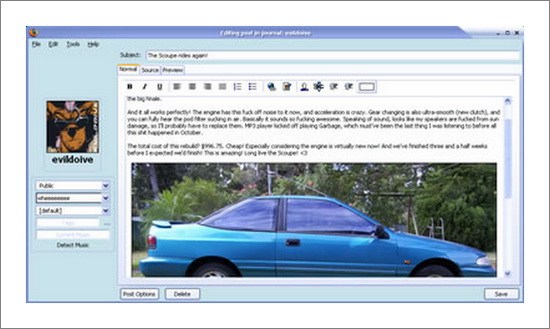 If you use Firefox, SeaMonkey or XULRunner, this is a must-have. It works by allowing you to connect multiple accounts from different blogging platforms. You can then update them from directly in your browser, without having to log in to your dashboard. Switch easily between one or another account, drag and drop parts of a page, get crash recovery, auto-detect music and much more. They even have an offline mode.
5. Google Drive

Another fantastic tool from Google, this one is great for editorial calendars, especially if you have multiple staff members to keep track of, who need to see deadlines and when articles are going to be published. Create text files, spreadsheets and anything else you might need, then share it out with whoever needs it.
Know of any other good blogging tools out there? I will bet you do. Let us know about them in the comments.