Security is the most important thing that most of the people look for. If you are an android user, then you might be aware of built-in Android Lock pattern security. In windows, you have password-based lock security. But what if there is a chance to add Android-like pattern lock on windows OS. Sounds good right! In this article, I'll show you How to set Android Like pattern lock on Windows XP/Vista/7/8/8.1 using Maze Lock.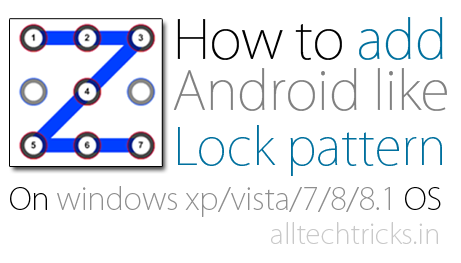 What is Eusing Maze Lock?
Eusing Maze Lock is a free and easy to use tool which enables you to add an android like pattern lock to windows os. With this, you can add an Automatic lock on windows at startup or after a specified time. You can use 3 types of grids (3X3,4X4 or 5X5) in pattern lock. You can set an alert message if the password entered was wrong for specified no.of times. You can also backup your pattern as a BMP image.  Maze Lock has a feature to add an image as the background for the lock screen. Okay! Let us see How to use Eusing Maze lock.
How to set Pattern Lock on windows os
To add Pattern Lock security on your Windows OS, just follow these simple steps.
First, download Eusing Maze lock and install it on your computer. Now you can see the Maze lock icon in your system tray at right bottom corner.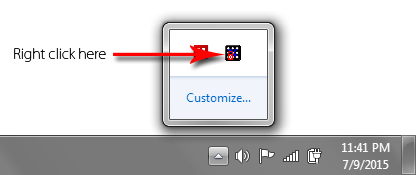 Just right click on Maze lock icon and select Configure (or simply press Windows key +C).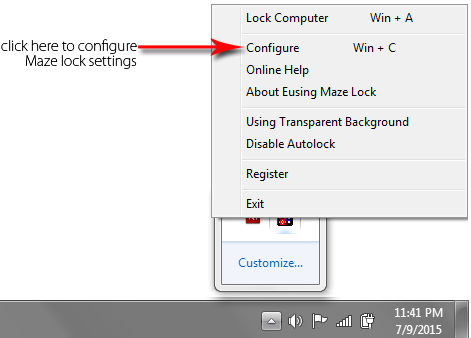 Now Maze Lock configure window appears. There you'll see the Default lock pattern. Just click on Reset Pattern to reset the current pattern and for adding a new one.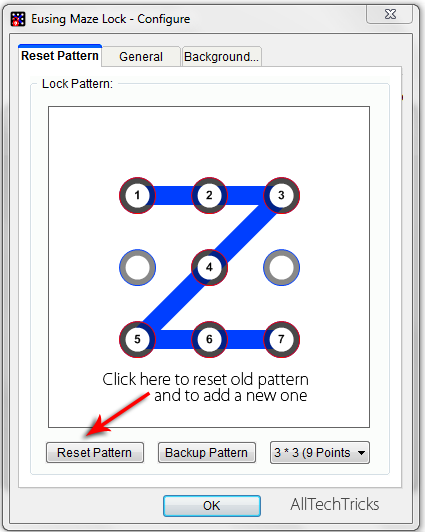 Now you have to set a new pattern by dragging with your mouse on the grid. By clicking on Backup Pattern, you can save your pattern as a BMP image. But make sure that you save your pattern at a safe place.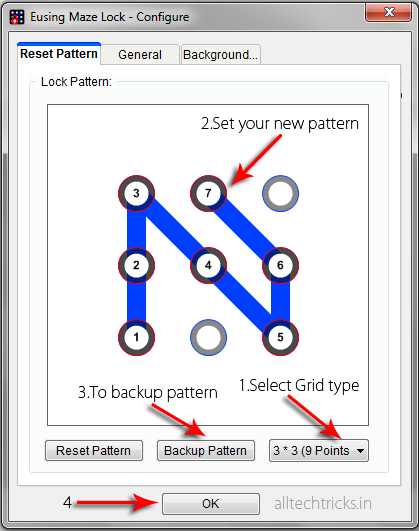 After setting up a new pattern, click on General Tab. Here you have you set Maze lock settings like turning on Autolock at windows startup/after specified time, adding alert text…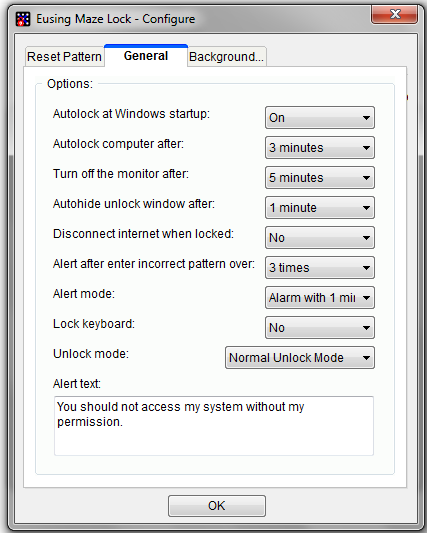 If you want, you can add a background image for your lock screen. For that click on Background tab and click on Change Image button, upload image and click on ok button.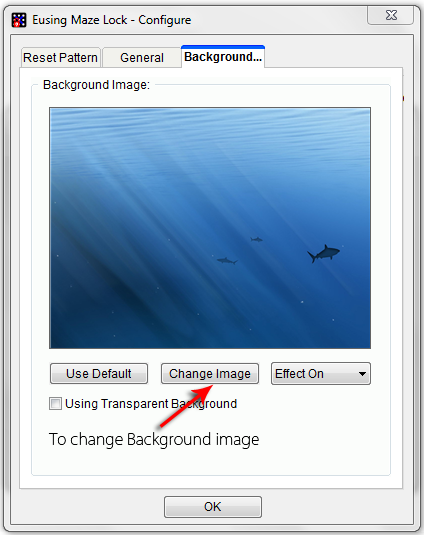 You've added lock pattern security on your Windows OS. Now press Windows key + A to open your lock screen and use your newly created pattern to unlock your system.
Read: Diffrence between Blogging and Vlogging
I hope you've understood how to add pattern lock on windows OS. If you like this article, then feel free to share it with others.