Email marketing is a great investment for connecting with customers and increasing sales. Here are a few tips you can follow to grow your business using email marketing.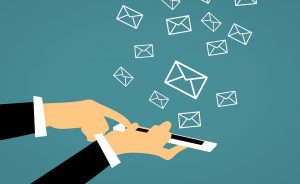 Email Your List Often
More than you probably realize people are not very likely to unsubscribe even if you send them a lot of correspondence by email. As long as you are not spamming them and you have value in your communications, your subscribers will continue receiving your email.
Analysts have stated that online behavior has seen the rate of unsubscribing from a list go down significantly if you send more email than the amount you happen to be sending at the moment.
As an owner of a business, many times, you may feel overly cautious, worrying that you will be bothering your subscribers or worrying that you are going to annoy them. The surprising fact is that the rate for unsubscribing just becomes higher once an email is sent out one time each month.
When you are publishing a newsletter each month on your list, the people who have subscribed to your newsletters might forget that they have actually signed up and that they are on your list. This is when there are more possibilities of them hitting the link for unsubscribing.
Send Simple Newsletters
Sending out newsletters that are not too complicated and at the same time feature content that happens to be highly useful will pay off. One of the best ways of creating your list is actually by sending out newsletters.
Even if you don't have an email service provider, you can start sending out newsletters from your regular email and once you get your list going you can upgrade and get email marketing software.
Use Dedicated Subscribe Pages
It is important that when you create your list you force your subscribers to opt-in. An easy way of getting subscribers to opt-in is by sending them to a dedicated subscribe page. This is easier and less confusing that sending your subscriber an email with opt-in instructions.
If you send opt-in instructions via email, you might have to go through verbal Twister games to help them understand how to be part of the subscription, which is just not a very good idea.
It is annoying and awkward to have to say to potential clients that you need to click a box near the upper right hand of the form that appears when they click a link. On the other hand when you have a page that is dedicated for subscription, all you need to do is to send the page to a person and that is it. There is no need for awkwardness, no strange descriptions and no waltzing here and there.
You will also have much more space for you to make an explanation of all the big benefits that the subscriber can avail the moment they get their email included in the list.
Understand Email Marketing Benefits
When you think about email marketing, what most business owners fail to realize is that this activity is quite cost effective. Compared to other conventional marketing mediums, email marketing is the least expensive of the bunch. Collateral's of marketing such as posters, flyers, brochures and advertisements require a financial outlay that is quite significant.
On the other hand, marketing with the use of email is constantly changing, live and easy to actually put into action along with not costing too much. Another advantage is that it comes with the internet's globalism. No matter whom you are trying to contact, one global approach is with the use of email marketing. To put it another way, there are no obstacles that get in the way of reaching out to potential clients when your medium is email marketing.
Also Read How to remove virus shortcut