WordPress Security Plugins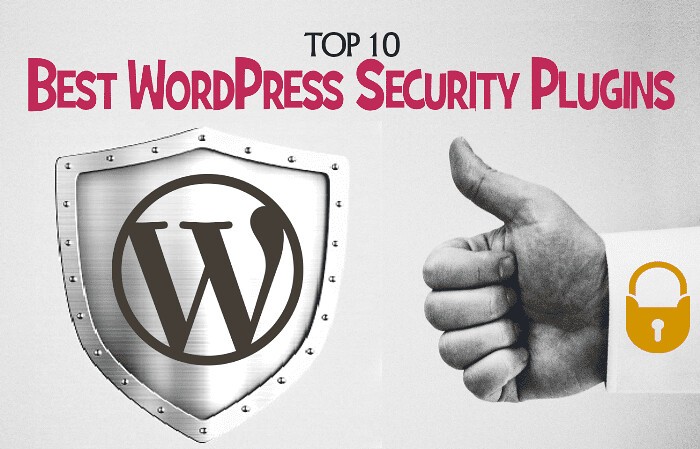 Today I am going to share the top 4 best WordPress Security Plugins. WordPress is the most used blogging script used by more than 70 billion bloggers.
As WordPress is a script which you have to download and install it in your server and most of the hosting companies specially local hosting companies are not much secured and hackers can easily hack your WordPress website.
If you want to secure your WordPress website then you will have to install some plugins which provide massive security to your WordPress site.
So if you want to protect your WordPress blog then you must have to install one of the five security plugins which are mentioned below and are in sequence based on the security which they provide.
Best WordPress Security Plugins
Here is the list of Top 4 Best WordPress Security Plugins.
Acunetix WP Security Plugin is a best, no. 1 and recommended WordPress security plugin which almost completely secures your WP Blog.
It completely scans your WordPress installation and other details and then gives you some recommended actions from which you can secure your website like passwords, file permissions, hiding the version of WordPress which is installed in your blog, WordPress admin protection/security (Changes your WP login page), and much more.
iThemes Security is formerly known as Better WP Security. Better WP Security is the second-best WordPress Security plugin which protects your website just in few seconds and Better WP Security is considered as the easiest way to secure your blog. 
Better WP Security hides some special details just like Acunetix WP Security, WP login URL, WP-Content Url etc. It is having an average rating of 4.7 out of 5 and is having more than 2 million installs.
bulletproof Security protects your website from Code Injection, XSS and SQL Injection hacking etc. It also changes the URL of the WP login page. It also blocks an IP which tries to log in to get access to your WordPress dashboard for 24 hours. It is an average rating of 4.8 out of 5.0.
Limit Login Attempts is the fourth-best, easy to use WordPress Security plugin. It is only having 1 feature and that feature is awesome which took this plugin to get the fourth position.
It's the best feature is that whenever any hacker or any software tries to log in to your WordPress login page and tries to log in more than 3 times than this plugin will block that IP for 20 minutes and if after 20 minutes he again tries to log in to your WordPress Admin Panel this plugin will block that IP for 24 hours. 
This plugin is fully customizable and the numbers of tries and the time of blocking can be increased or decreased. It is having an average rating of 4.8 out of 5.
Also Read How to add user to WordPress